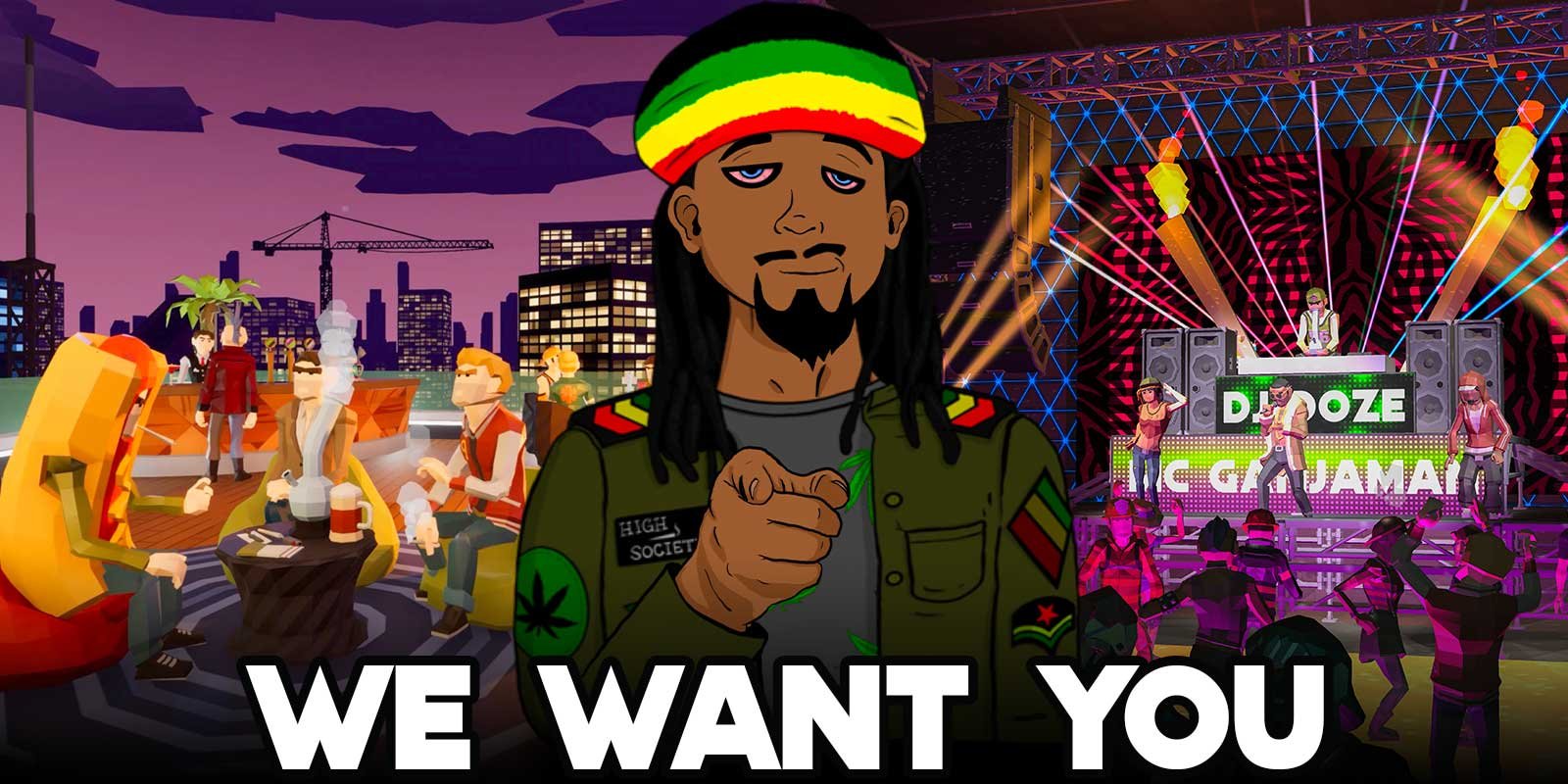 IMPORTANT: All job offers will be paid in $TIDOL DAO Token , Each WeedoTeam Member will be able to claim up to 50% of their earn token in cash at the Project Public Launch in March 2024. The rest of your $TIDOL will be swapped into $IDOL and distributed through time as mentioned in the tokenomics in the vesting period area.
Project: WeedoVerse & WeedoFarm (2-4 person)
Role Description: 3D Animation
Location: Remote
Hourly Rate: $33/hour paid in DAO Token: 3 $TIDOL = 3 $IDOL
Hours/ Month: 50-100
Duration: 6 months: 3 months to the Beta Version 25 November + 3 months to Public release
Start: as early as possible
Role Overview:
As a 3D Animation Artist at WeedoVerse, you will play a vital role in bringing our virtual world and play-to-earn game to life through captivating animations. You will be responsible for creating visually stunning and seamless 3D animations that enhance user experiences and add depth to our virtual environment. This is an exciting opportunity to showcase your creativity, technical skills, and contribute to the development of an emerging Metaverse project.
Responsibilities:
Create high-quality 3D animations for characters, objects, and environments within the WeedoVerse and WeedoFarm projects.
Collaborate closely with the design and development teams to understand project requirements and deliver animations that align with the overall vision.
Bring characters and objects to life by animating movements, expressions, and interactions, ensuring smooth and realistic animations.
Develop and implement animation systems, rigs, and controls to optimize workflows and enhance animation quality.
Work within project deadlines and contribute to the iterative design process by incorporating feedback and making necessary revisions.
Stay up to date with industry trends, new tools, and techniques related to 3D animation, and proactively share knowledge and insights with the team.
Qualifications:
Strong proficiency in 3D animation software such as Maya, Blender, or similar industry-standard tools.
Demonstrated experience in creating high-quality character and object design and animations for games or virtual environments.
Solid understanding of animation principles, including timing, weight, anticipation, and follow-through.
Proficient in rigging and skinning characters and objects for animation.
Excellent attention to detail and a keen eye for aesthetics, ensuring animations are visually appealing and consistent with the project's art style.
Ability to work collaboratively in a team environment, effectively communicating ideas and incorporating feedback.
Experience working with Unity or similar game engines is a plus.
Passion for virtual worlds, gaming, and the Metaverse concept.