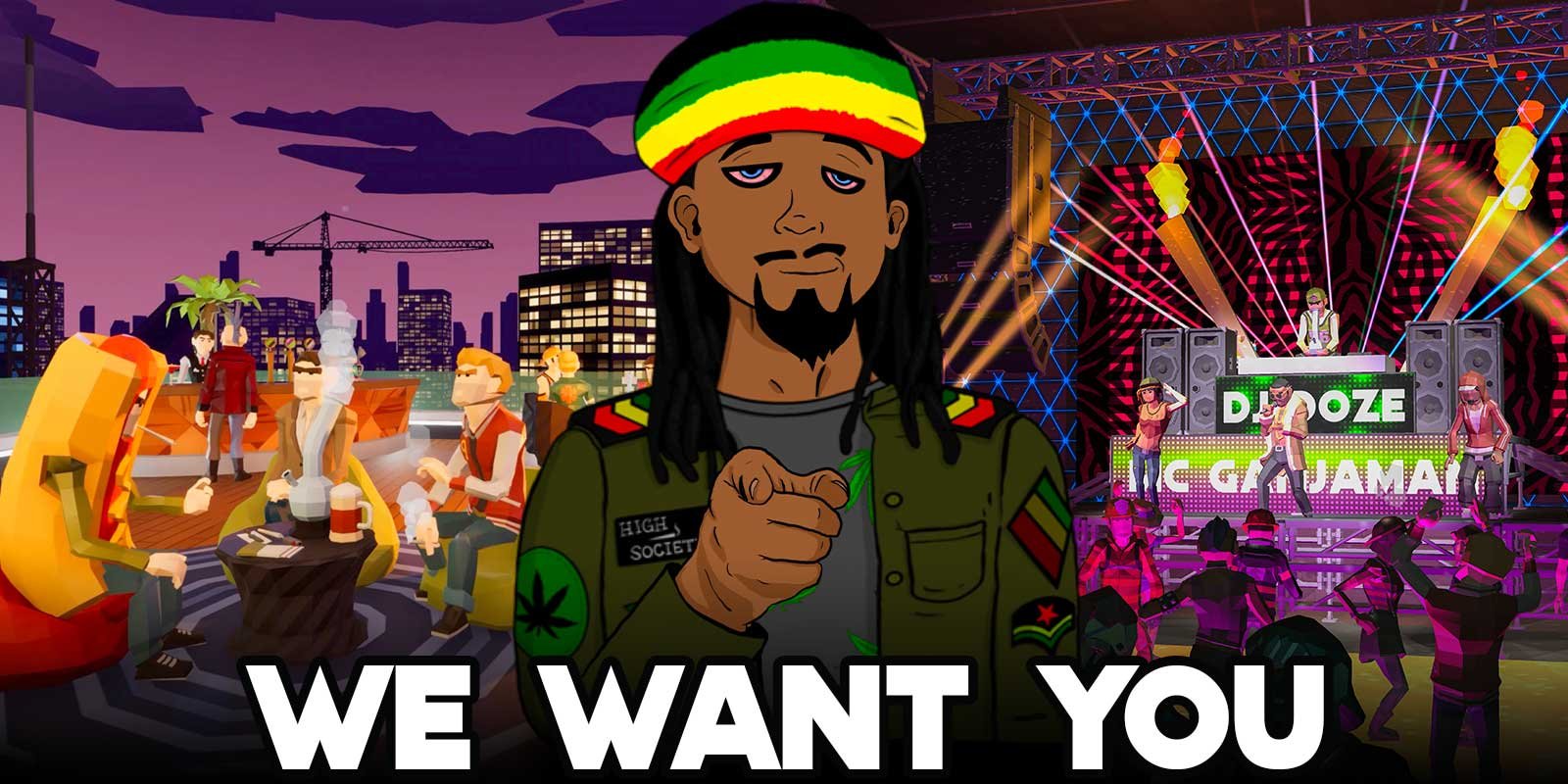 Account Manager $16.50/Hour
IMPORTANT: All job offers will be paid in $TIDOL DAO Token , Each WeedoTeam Member will be able to claim up to 50% of their earn token in cash at the Project Public Launch in March 2024. The rest of your $TIDOL will be swapped into $IDOL and distributed through time as mentioned in the tokenomics in the vesting period area.
Project: WeedoVerse & WeedoFarm (2-4 person)
Role Description: Account Manager
Location: Remote
Hourly Rate: $16.50/hour paid in DAO Token: 2 $TIDOL = 2 $IDOL
Hours/ Month: 50-100
Duration: 6 months: 3 months to the Beta Version 25 November + 3 months to Public release
Start: as early as possible
Role Summary:
We are seeking an experienced and enthusiastic Account Manager to join our team and play a key role in driving the success of WeedoVerse and WeedoFarm. As an Account Manager, you will be responsible for building and maintaining strong relationships with our key partners, ensuring their satisfaction, and fostering long-term collaboration. Your primary focus will be on driving user acquisition, managing existing accounts, and maximizing revenue generation opportunities within the WeedoVerse ecosystem. 
Responsibilities: 
Partner Relationship Management: Build and maintain relationships with key partners, including brands, influencers, and content creators, to enhance the visibility and growth of WeedoVerse and WeedoFarm. 
Account Management: Serve as the primary point of contact for assigned partners, providing exceptional customer service, addressing inquiries, resolving issues, and managing expectations.
Business Development: Identify new partnership opportunities, negotiate contracts, and collaborate with the marketing team to execute effective promotional campaigns to drive user acquisition and engagement.
Revenue Optimization: Develop strategies and initiatives to maximize revenue generation from partner collaborations, including advertising, sponsorships, and product integrations.
Performance Analysis: Monitor partner performance, track key metrics, and provide regular reports and insights to internal stakeholders to optimize partner relationships and revenue streams.
Cross-functional Collaboration: Collaborate closely with internal teams, including marketing, product development, and community management, to align partner objectives with company goals and ensure seamless execution of partnership initiatives.
Industry Research: Stay updated on industry trends, competitor activities, and emerging opportunities to identify areas for growth and maintain a competitive edge. 
Requirements: 
Bachelor's degree in Business, Marketing, or a related field (or equivalent work experience). 
Proven experience in account management, business development, or partnerships in the gaming, technology, or virtual world industry. 
Strong understanding of the Metaverse concept and play-to-earn gaming models. 
Excellent interpersonal and communication skills to build and maintain relationships with diverse partners and stakeholders. 
Strong negotiation and contract management abilities. 
Analytical mindset with the ability to interpret data and generate actionable insights. 
Self-motivated, proactive, and results-driven with the ability to thrive in a fast-paced, dynamic environment. 
Familiarity with blockchain technology and cryptocurrency ecosystems is a plus.