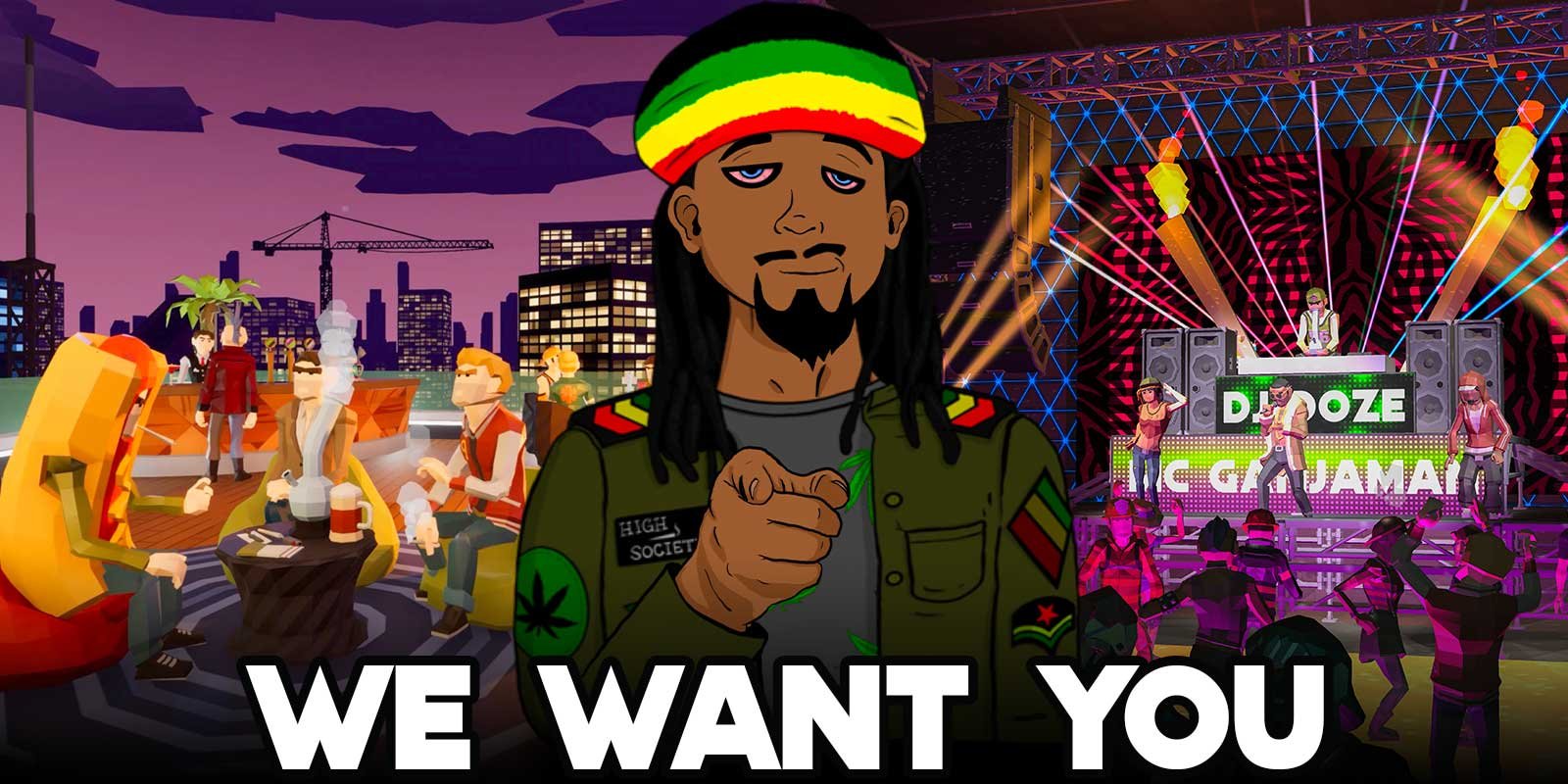 Sales Dev Representative $16.50/ hour
IMPORTANT: All job offers will be paid in $TIDOL DAO Token , Each WeedoTeam Member will be able to claim up to 50% of their earn token in cash at the Project Public Launch in March 2024. The rest of your $TIDOL will be swapped into $IDOL and distributed through time as mentioned in the tokenomics in the vesting period area.
Project: WeedoVerse & WeedoFarm (2-4 person)
Role Description: SDR
Location: Remote
Hourly Rate: $16.50/hour paid in DAO Token: 1.5 $TIDOL = 1.5 $IDOL
Hours/ Month: 50-100
Duration: 6 months: 3 months to the Beta Version 25 November + 3 months to Public release
Start: as early as possible
Role Summary:
As a Sales Development Representative for WeedoVerse and WeedoFarm, you will play a crucial role in generating new business opportunities and nurturing relationships with potential clients. Your primary responsibility will be to identify and engage with prospective partners, investors, and strategic stakeholders to expand the user base and promote the monetization potential of our Metaverse project and play-to-earn game. You will work closely with the Sales and Marketing teams to execute targeted outreach campaigns, conduct product demonstrations, and facilitate successful partnerships. 
Responsibilities: 
Identify and qualify potential leads, partners, investors, and strategic stakeholders to promote WeedoVerse and WeedoFarm. 
Conduct research to understand the target market, industry trends, and competitors to tailor sales strategies and messaging effectively. 
Reach out to prospects through various channels (email, social media, events, etc.) to initiate conversations, establish relationships, and schedule meetings or product demonstrations. 
Effectively communicate the value proposition and unique selling points of WeedoVerse and WeedoFarm to prospective clients.
Collaborate with the Sales and Marketing teams to develop and implement outreach campaigns and strategies aimed at driving user acquisition and revenue growth. 
Track and manage leads, opportunities, and sales activities using CRM software or other designated tools. 
Provide regular reports and updates on sales activities, pipeline progress, and market feedback to the Sales Manager. 
Stay up-to-date with industry trends, market developments, and emerging technologies in the Metaverse and play-to-earn gaming space. 
Attend relevant industry events, conferences, and networking opportunities to represent WeedoVerse and WeedoFarm and build valuable relationships. 
Qualifications: 
Proven experience as a Sales Development Representative or similar role, preferably in the technology, gaming, or Metaverse industry. 
Strong understanding of sales principles and techniques, with a track record of achieving or exceeding targets. 
Familiarity with the concepts of Metaverses, Web3, and play-to-earn gaming. 
Excellent communication and interpersonal skills, with the ability to build rapport and establish trust with potential clients. 
Ability to articulate complex ideas and present product demonstrations effectively. 
Self-motivated and target-driven individual with the ability to work independently and as part of a team. 
Strong organizational and time management skills, with the ability to prioritize and multitask effectively. 
Proficiency in using CRM software or similar tools to manage leads and sales activities.