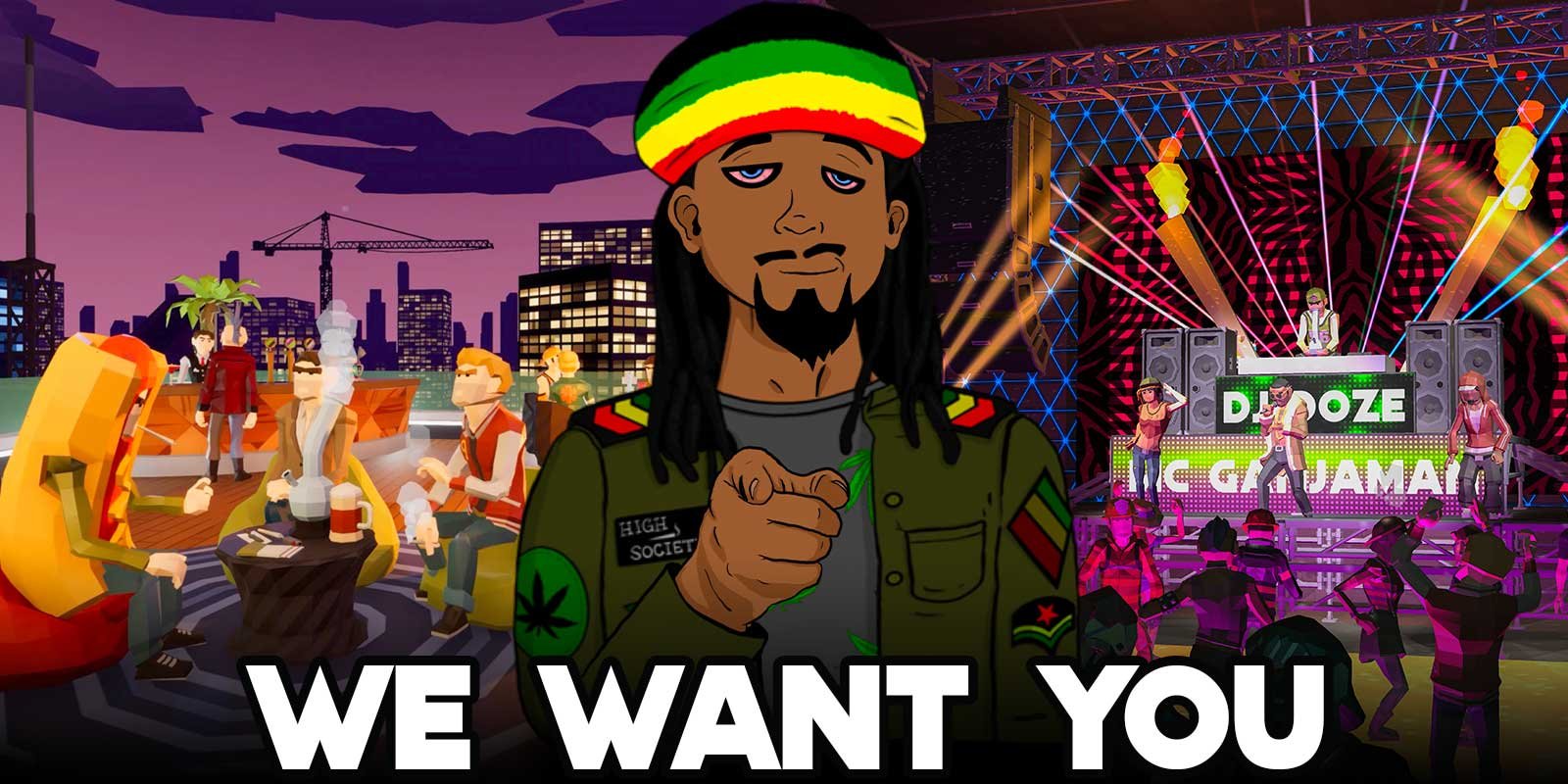 IMPORTANT: All job offers will be paid in $TIDOL DAO Token , Each WeedoTeam Member will be able to claim up to 50% of their earn token in cash at the Project Public Launch in March 2024. The rest of your $TIDOL will be swapped into $IDOL and distributed through time as mentioned in the tokenomics in the vesting period area.
Project: WeedoVerse & WeedoFarm (6-8 person)
Role Description: Unity Game Developer
Location: Remote
Hourly Rate: $16.50/hour paid in DAO Token: 1.5 $TIDOL = 1.5 $IDOL
Hours/ Month: 50-100
Duration: 6 month: 3 month to the Beta Version 25 November + 3 month to Public release
Start: as early as possible
Role Summary:
We are seeking a talented and experienced Unity Developer to join our innovative team and contribute to the development of our exciting Metaverse project, WeedoVerse, and our Play-to-Earn game, WeedoFarm. As a Unity Developer, you will have the opportunity to work on cutting-edge technologies and shape the future of immersive gaming experiences. Your expertise in Unity development and passion for creating high-quality games will be crucial in bringing our virtual worlds to life.
Responsibilities:
Collaborate with the development team to design, develop, and maintain engaging and immersive experiences within the WeedoVerse Metaverse and WeedoFarm game.
Implement gameplay mechanics, user interfaces, and interactive elements using Unity's tools and scripting languages (C#).
Optimize performance and ensure smooth gameplay experiences across various platforms and devices.
Integrate audio, visual effects, and animations to enhance the overall player experience.
Debug and troubleshoot issues, and implement necessary fixes to ensure a bug-free and polished final product.
Collaborate with artists, designers, and other team members to create visually stunning and captivating environments and characters.
Stay updated with the latest industry trends, techniques, and tools related to game development and virtual reality (VR) technologies.
Assist in the planning and execution of feature updates, expansions, and future iterations of WeedoVerse and WeedoFarm.
Continuously optimize and improve existing gameplay features based on user feedback and playtesting results.
Document code and maintain clear and organized project documentation.
Requirements:
Expertise in Computer Science, Software Engineering, or a related field (or equivalent industry experience).
Proficient in Unity3D development, including strong knowledge of C# scripting.
Proven experience in developing and launching Unity-based games or applications.
Solid understanding of game development principles, including gameplay mechanics, physics, and AI.
Experience working with 3D assets, animations, shaders, and particle effects in Unity.
Familiarity with optimization techniques to ensure optimal performance across various platforms.
Strong problem-solving and debugging skills to identify and resolve technical issues.
Excellent communication and teamwork skills to collaborate effectively with cross-functional teams.
Passion for gaming and virtual reality, with a strong desire to create immersive and enjoyable player experiences.
Self-motivated and able to work independently, as well as contribute effectively in a collaborative environment.
Experience with multiplayer and networked gameplay development using Unity and relevant frameworks.